The seminar was held on  19th January 2023 under the theme of integrating palliative care into routine clinical practice.
The seminar was facilitated by Dr. Bethany Rose Daubman and Dr. Mark Stolenberg who are both Palliative care doctors at MGH. The activity was funded by First mile project of MGH.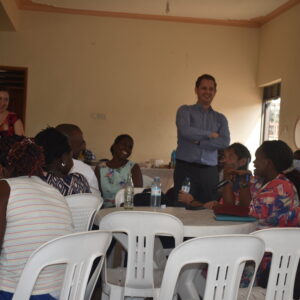 The seminar targeted health care providers of Mbarara Regional Referral Hospital and trainers of Faculty of Medicine Mbarara University of Science and Technology.
This was aimed at increasing awareness about the current understanding of palliative care.
The plan is to initiate a clinical collaboration between MGH and MUST to establish palliative care services at MRRH and reduce the suffering of patients.