The refurbished laboratory was officially handed over to MUST on January 23, 2023, in the presence of Dr. Joseph Ngonzi, the Dean of the Faculty of Medicine (FoM), his Deputy Dr. Jonans Tusiimire,  Prof. Joel Bazira, Head of Department Microbiology, and other staff from the FoM.  This was done by Dr. Mohammed Lamorde Head of Department Infectious Disease Institute (IDI)-Global Health Security (GHS) (GHS/IDI).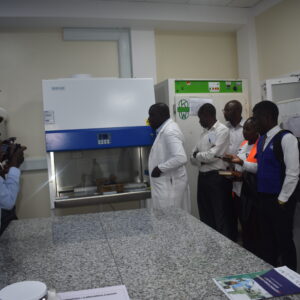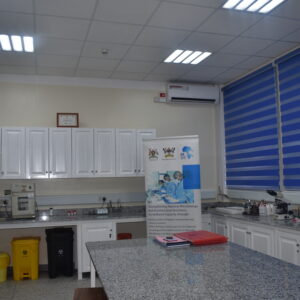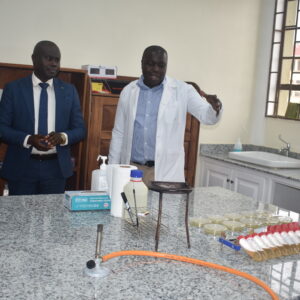 This activity was funded by the UK Department of Health and Social Care and Mott Macdonald under the Fleming Fund grants programme.
Prof. Joel Bazira, head of Department of Medical Microbiology (DMM), thanked IDI for helping MUST. With a facility of this caliber, MRRH and MUST will be able to serve patients, researchers, and students throughout the entire western region while also producing qualitative and quantitative results. The work can be done more quickly and effectively, though, if we have an automated blood culture machine in place.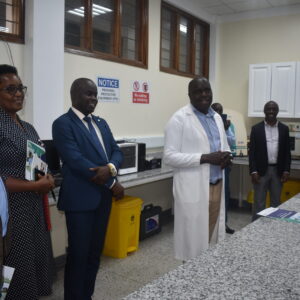 Dr. Jonathan Mayito gave an overview of the project and said that IDI aims at strengthening national microbiology and antimicrobial resistance surveillance capacity.
Thanking IDI for selecting MUST/MRRH, Dean FoM Dr. Joseph Ngonzi said. "With such a lab, MUST will be able to lead the way in the area in terms of research, teaching, and technology use." I remember how the lab used to be, but it has since been transformed as a MUST alumnus who went through the same lab. There will be an increase in outputs, particularly in the research area, with the improvement of this lab facility. We appreciate your support as the Faculty of Medicine, and we look forward to working with you to accomplish even more," Dr. Ngonzi appreciated.